Death Camp Fukushima Chernobyl
Now available as a pdf download here (10mb)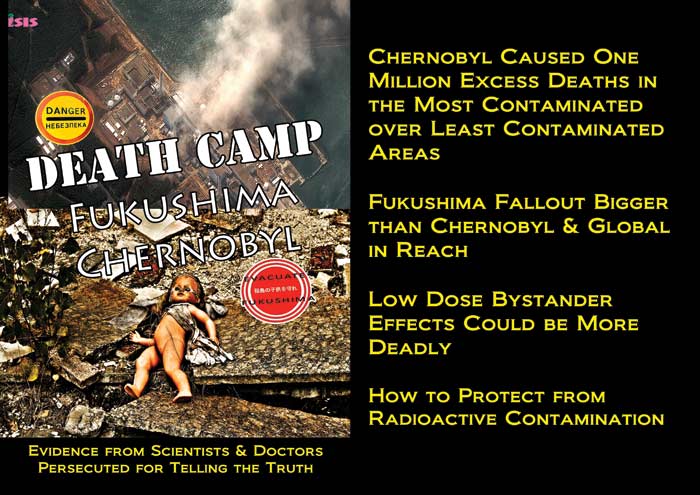 The potential future for the Fukushima children victims is written starkly in the government birth and death registries of the heavily contaminated regions in the Chernobyl fallout: close to a million excess deaths, a doubling or tripling of general mortality rates.
Many of the deaths and sicknesses could have been avoided had governments not done their best to suppress the evidence from the start, aided and abetted by the nuclear lobby posing as regulators.
This report is a succinct account of the real evidence from scientists and doctors persecuted for telling the truth. A global phase out of nuclear power is in order, given that a combination of renewable energy options can provide all our energy needs safely, sustainably, and at much more affordable costs.
Article first published 25/07/12
---
Got something to say about this page? Comment