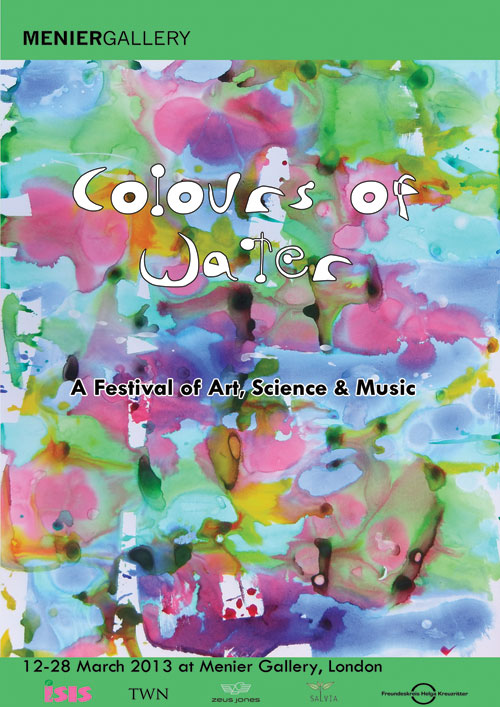 Colours of Water - Programme Notes
Foreword
The Colours of Water is a gathering of human beings with a deep interest in and concern for water. But unlike many other gatherings or conferences, where the mind is pre-eminent, this gathering is also a gathering of the senses.
Artificial barriers have long been drawn between science and art, largely by what appear to be fundamentally different 'languages', and by a view (held by a reductionist few thank goodness), that unlike scientific research and practice, art is non-verifiable and offers no 'truth' in its material presentations and outcomes.
But here we are going to see (and hear) activities and outcomes that disprove any ideas of separation and intellectual alienation! The truth is that both artists and scientists are observers of the infinite phenomenal variations of the materials in and of the cosmos. Symmetry, chance, even quantum energies, are as relevant to the scientist as they are to the creative artist.
Water is not only the catalyst for life itself, but it is an enduring and evanescent part of the way we perceive ourselves as 'quantum particles' in the universe. Think of the drawings of water by Leonardo; the deluge-studies by JMW Turner; the limpid reflections (in water) of Monet; of Debussy's ocean in turmoil and calm in his beautiful La Mer and even of the raging torrent of stormy words and ideas at the very opening of Shakespeare's The Tempest and you will know of the powerful influence and attraction of water for artists of all kinds and from all periods (and cultures) in the history of art.
When Mae-Wan writes of the rainbow colours of water in her new book ('Living Rainbow H2O') and when one sees the mathematics of water, on page after page, one also sees the divisionist 'atoms' of colour to be found in the paintings of Seurat and Signac, and also the thousands of 'coloured points' (musical notes) in Beethoven, Wagner, Debussy, Messiaen and even in my own Concerto for Orchestra- Studies in the Movement of Water.
Liebnitz was right, all things connect. But what is especially exciting about this event, is the sense it is going to bring of inter-sensuality itself. In joining we are forming a beautiful 'arch' (a rainbow perhaps) between thought and sensation.
Thinking-alone will not solve the problems of our species facing habitat-destruction and global warming. I like to think that what we shall do together will be based in Koestler's old brain activity as much as it will be the product of our 21st century minds and bodies of knowledge. Sharing and celebrating like this is a direct link with our earlier hominid ancestors. Once again, we will become the minds in the cave, but with the addition of our senses, the 'space' we will inhabit will be fertile, mercurial, liquid, crystalline and simply beautiful.
Edward Cowie, Artistic co-Director
Maurens, France, November 2012.
---
Welcome to
Colours of Water
A festival of art, science and music
Conceived and brought to you by the Institute of Science in Society
Water is the focus of rituals and myths in cultures across the world, because of its powers to cleanse, purify, and heal; just as its infinitely varied forms, colours, and moods are the stuff of art and poetry; and Edward Cowie - most illustrious composer/visual artist/naturalist of our age - has provided some wonderful examples in his Foreword. The beauty and tantalizing mysteries of water have possessed generations of scientists, for they are just the qualities that make it essential for life.
Unfortunately, this precious and vital life-resource is being depleted and degraded at alarming rates, and further threatened by global warming (see World Water Supply in Jeopardy, SiS 56).  As generally recognized, the lack of fresh, clean, water severely threatens food and energy security, as well as health, political stability, and economic viability.  The looming water crisis is avoidable, and a raft of measures to improve water-use efficiency, to harvest water, and to reduce pollution need to be widely implemented (see Using Water Sustainably, SiS 57). However, public awareness remains low, and very few political leaders have taken the issue on board.
A proper public understanding and appreciation of water is urgently needed, if we are to win the hearts and mind of people in ending the destruction and devoting major efforts into conserving and restoring this essential life-resource. But there are also deeper reasons to focus on water.
The world is in turmoil, old institutions are breaking down; the global financial crisis deepens amid widening inequality and spreading social unrest.  People everywhere are ripe for a change; and we believe that water, both the science and art of water, holds the key to the change.
Water is not only essential for life, it also embodies all that life entails: spontaneous and free-flowing, sensitive and responsive, accommodating and flexible, yet effective and powerful. It is emblematic of the organic revolution that has been taking place in physical science and the arts, but still waiting to happen in biology and in society at large.
New findings in the quantum physics of water are profoundly changing our understanding of life, and what it means to be a real organism instead of the mechanistic simulacrum that has dominated biology and our social institutions for hundreds of years. The new knowledge of water – and I mean knowledge in all senses of the word that involves complete comprehension with heart, senses, and mind - will transform every aspect of life: from health and education to the pursuit of happiness.
To contribute to the momentous task of engaging society in the appreciation of water and building a better life for all, a group of scientists, engineers, artists, musicians, and other professionals have put together possibly the world's first festival of art, science, and music. This is taking place over the period 12-28 March 2o13 at the Menier Gallery in London (51 Southwark Street, London SE1 1RU, nr London Bridge underground station). An exhibition of visual arts, sound and multimedia installations is held at the Gallery for the entire duration; with a series of workshops and performances leading up to and around two full day conferences, the first on 21 March dedicated to the new science of water and life, and the second on 22 March, dedicated to World Water Day.
We are extremely heartened by the enthusiastic and spirited response from our presenters who have created new works inspired by the festival. Many are also donating their expenses in part or in full to support the festival. We are most grateful to them, for without their creativity, dedication, and support, our festival would not be taking place.
We would like to thank Julian Haffegee, Peter Saunders, Eva Sirinathsinghji and Emma Churchman of ISIS for the long extra hours they have put in to help organise the festival.
Finally and not least, we thank our sponsors, Third World Network, Salvia Foundation, Helga Kreutzritter Foundation, and Zeus Jones for financial support.           
Mae-Wan Ho Founder and Artistic Director
London, November 2012
Contents
Foreword
Welcome to Colours of Water
Programme Listing at a Glance
Programme Notes


12-28 March


Colours of Water Art Exhibition


16 March


Molecular Models of Water Workshop


19 March


Water and Energy Medicine Workshop


20 March


Fluid, a Creation in Sound Multimedia Workshop


Waterscapes Jazz Concert


21 March


The New Science of Water & Life Conference


Water Music Unlimited Concert


22 March


World Water Day Conference


You are Water, I am Water Jazz Concert


23 March


Carnivals of Water Multimedia Workshop
Brief Biographies
Restaurant Guide & Map of Area
---
Programme Listing at a Glance
All events available for pre-booking online at: https://www.i-sis.org.uk/coloursofwater/, by phone: 44-(0)1908-696101, or by post:  Colours of Water ISIS, 29 Tytherton Road, London N19 4PZ, UK. Registering for the main World Water Day Conference entitles you to the Art Exhibition preview reception
Colours of Water Art Exhibition
12-28 March
    11:00 – 18:00 (closed Sundays)             Admission free, except during the events listed below
Visual arts by
Edward Cowie
,
Heather Cowie
,
Kathy Haffegee
,
Mae-Wan Ho
,
Li Poon
and
Matt Poon
Multimedia & sound installations by
Susan Alexjander
,
Martin Chaplin
,
Julian Haffegee, Mae-Wan Ho
,
Tom Lawrence
,
Stevo Hausheer
,
Li Poon
and Pradan
Preview free for registered participants and invited guests only
12 March     18:00 – 20: 00
Music/Multimedia Performances
20 March
14:00 – 16:00
Susan Alexjander: Fluid, a Creation in Sound
Sound creation inspired by living water in the body
Ticket  £12
19:00 – 21:00
Chris Lee, Jenny Howe, Joe Pettitts and Rod Youngs: Waterscapes
World premiere piano-led jazz trio on water-related themes & vocals
Ticket £12

21 March
18:30 – 20:30
Earth Music Unlimited: Water Music Unlimited
Improvisations by Edward Cowie piano, with Stephen Preston flute, and Mifune Tsuji, violin

19:30 - 20:00
Edward Cowie: Waters of Life
Two studies for solo piano, world premiere, played by the composer
Ticket for both performances   £12

22 March
11:00 – 11:30
Eric Landen & Stevo Hausheer: Resonances: The Spirit of Water
Dedication to World Water Day (included in conference fee)

19:00 – 21:00
Lotte Anker and Mark Sanders: You are Water, I am Water
Saxophone-led jazz trio
Ticket   £12

23 March
Workshops
16 March
11:00 – 12:30
Martin Chaplin: Molecular Models of Water
Science & art of structuring water
Ticket   £12

19 March
11:00 – 17:00
Jim Oschman: Water & Energy Medicine
Science & art of healing with water electricity
Ticket   £40 (includes tea & coffee)

Conferences
21 March          
11:00 – 17:30    
New Science of Water for Life
    Admission   £40
book now
Gerald Pollack
, Martin Chaplin, Djuro Koruga, Emilio Del Giudice, Mae-Wan Ho, Peter Fisher, Jim Oschman, Elmar Fuchs, Tim Crowe

22 March          11:00 – 17:30    
World Water Day   Admissions   £40 book now
Eric Landen, Stevo Hausheer, Chee Yokeling, Dinabandhu Karmaka, Joe Cummins, Shui-Yin Lo, Emilio Del Giudice, Mae-Wan Ho, Adrian Ho, Eva Sirinathsinghji           


---
Colours of Water


Art Exhibition

11:00 – 18:00 (closed Sundays)             Admission free, except during the events listed below

Exuberant outpourings in a profusion of styles and themes with great originality and verve from each of six artists, most works newly created for and inspired by the festival; also sound and multimedia installations.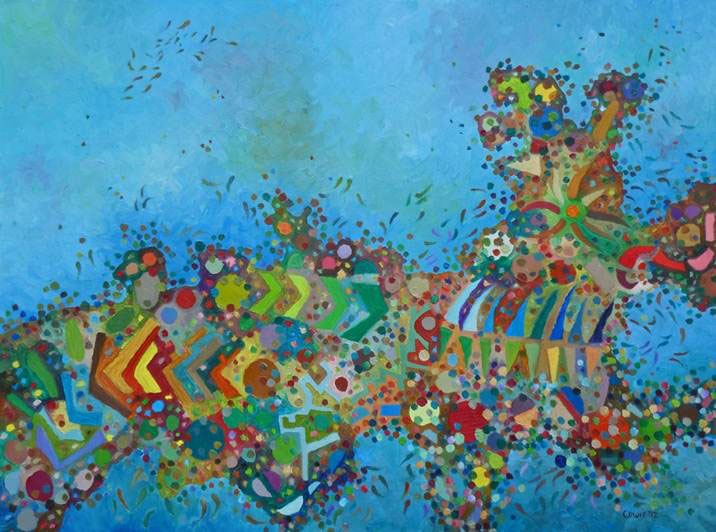 Edward Cowie, world renowned composer, artist and naturalist, draws and paints to find new music arising from intimate communions with nature.
Barrier Reef 5 by Edward Cowie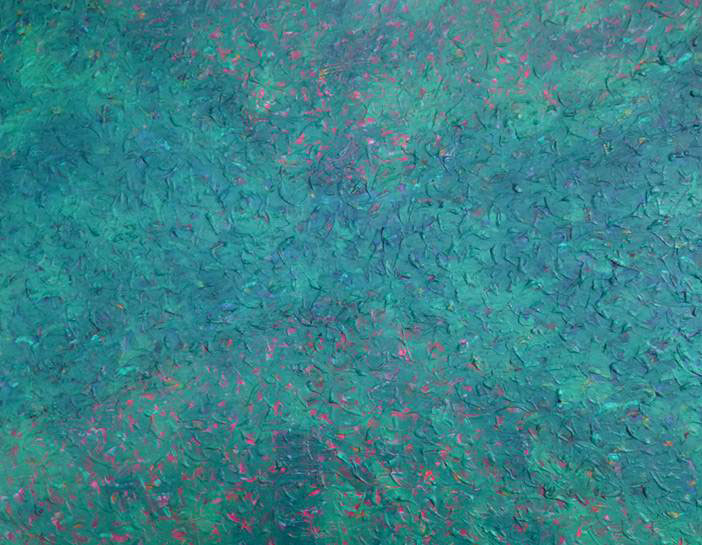 Heather Cowie creates shimmering ever-changing surfaces on canvas with infinite flakes of colours subtly juxtaposed and superimposed, to express "water's infinite capacity to carry, translate and transform image, [its] reflection and colour."
Into the Deep 4 – Fathoming Cinque Terre by Heather Cowie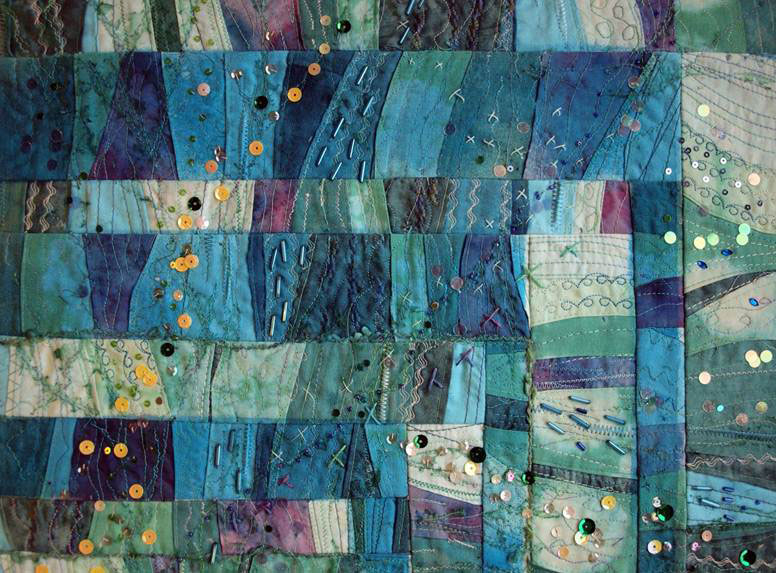 Textile artist Kathy Haffegee magically stitches fabrics into intricate patterns and rich textures with dyes, beads, paper, metals, wires, paint, embossing powder; already collectors' items.
Aqua Vita by Kathy Haffegee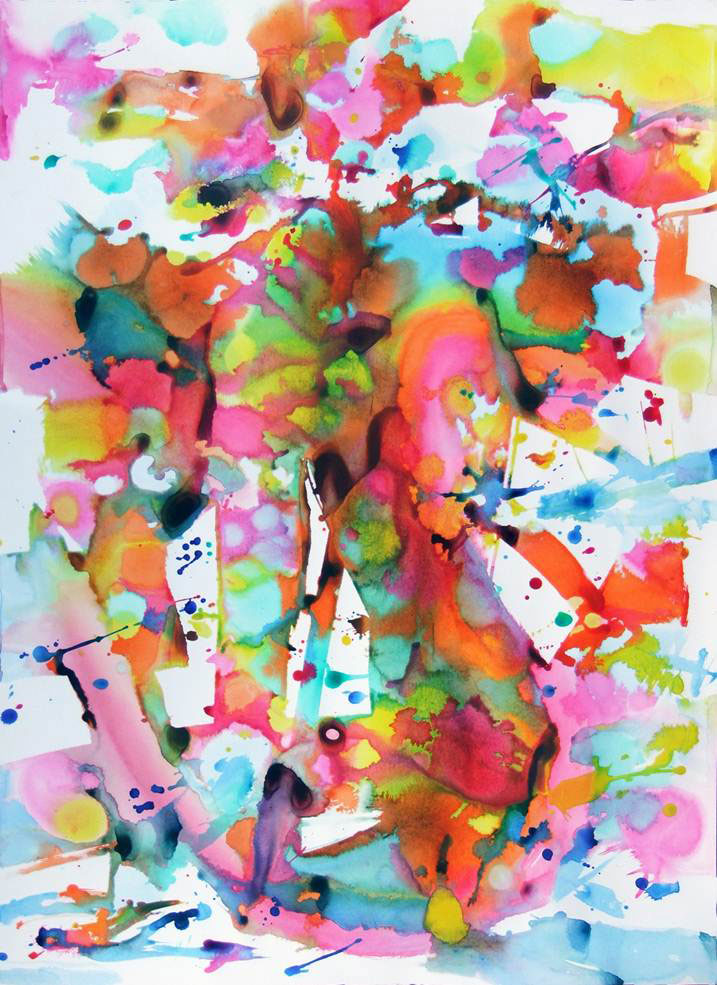 Mae-Wan Ho's colourful, energetic, spontaneous, and free flowing gestures ('water's quantum jazz') come directly from her deep knowledge and love of water. "I want to paint what it feels to be water, and to be in water." Water and colours fall, flow, merge, and overlap of their own accord, to capture each unique moment of creation.
Rainbow Snake Quartet (first panel) by Mae-Wan Ho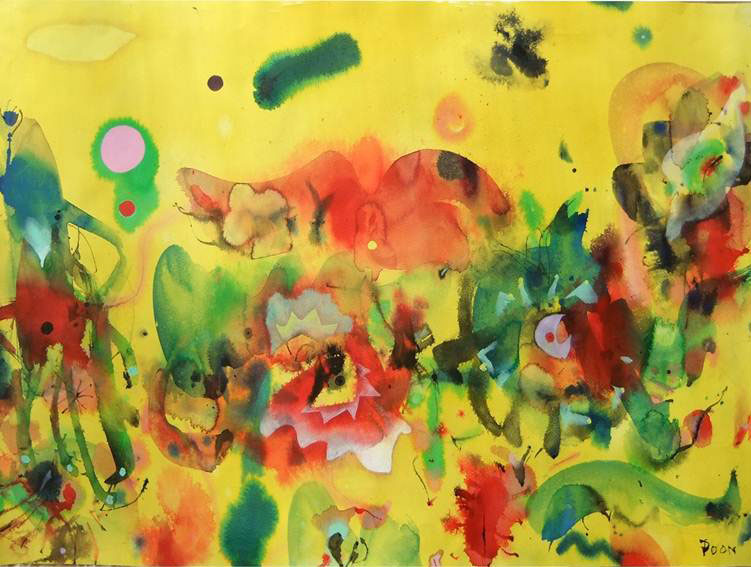 Li Poon goes beyond a seamless fusion of Chinese/European/Meso-American traditions to surprise and delight, as forms emerge effortlessly and tumble out from his paintings, which are much loved for their 'shamanistic' qualities.
Sunrise over the Lily Pond by Li Poon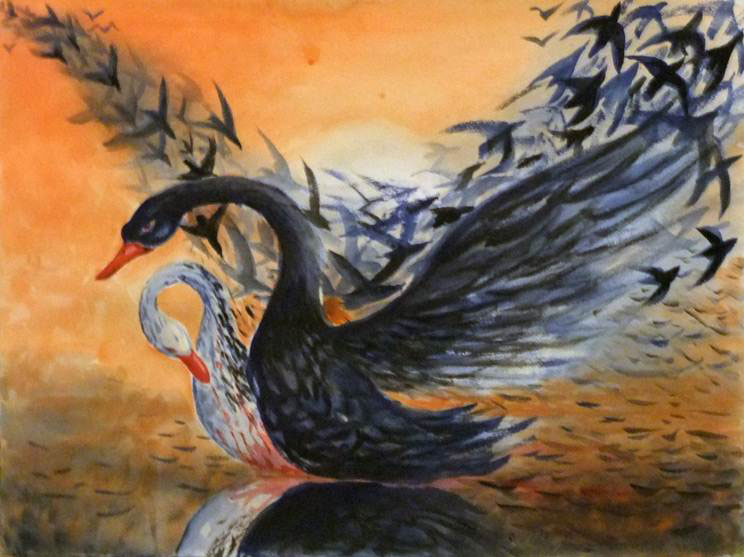 Matt Poon makes Australian aboriginal water myths his very own in a series of new paintings at once romantic and naïve yet vibrant and authentic.
Story of Black Swans by Matt Poon

Martin Chaplin presents sculptures of Water Clusters and video installation, based on a model he proposed, which has been confirmed since by experimental evidence.
Julian Haffegee's Water Carnival mixes Tom Lawrence's award-winning hydrophone recordings with his own music and liquid crystalline images of organisms discovered in Mae-Wan Ho's laboratory. preview
Pradan, a group of scientists, engineers and other professionals in India, presents a video on how water conservation transforms waste land into verdant fields and orchards.
Sound installations include Susan Aexjander's Ocean, originally designed for the July 2010 Oddfellows Gallery Installation in Mendocino, California, dir. By Thais Mazur; Tom Lawrence's Water Beetles of Pollardstown Fen, a series of hydrophone recordings of water beetles in a fascinating underwater soundscape; Julian Haffegee's Water Carnival mixes his own music to Tom Lawrence's tracks; and Classical Guitar music by Li Poon, who is an accomplished Spanish guitar-player as well as a consummate visual artist.
Full catalogue available for viewing at http://www.isisart.org
---
16 March           11:00 – 12:30     Ticket   £12 purchase tickets
Molecular Models of Water
Martin Chaplin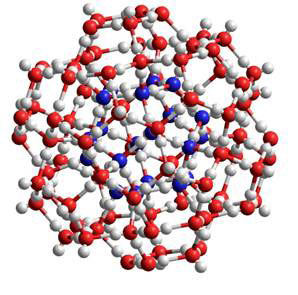 Water is the strangest liquid on earth, and its strangeness is precisely why it is essential for life. See what liquid water is really like by learning to build beautiful molecular models from the most authoritative scientist in the field; suitable also for school children.
---
19 March           11:00 – 16:00    admission £40 purchase tickets
Water is Key to Energy Medicine
Jim Oschman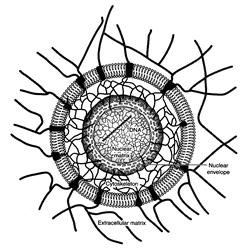 This workshop is about the scientific discoveries validating alternative and complementary medicine, and the language that can describe those discoveries to the public and the health-care community. The language is simple and the message is profound. It is an appreciation of energetics, a topic neglected in the education of most Western medical professionals. Water is key in updating the science of energetics and its clinical applications.
---
20 March          14:00-16:00      ticket   £12 purchase tickets
Fluid: A Sound Journey through the Body
Susan Alexjander

Fluid, the soundtrack, was first designed in collaboration with sculptor Rebecca Kamen for the Smith Farm Center for Healing in Washington, DC, spring 2012. It is a sonic journey through the body, guided by the cranialsacral model of healing with its tides, stillpoints, breath cycles, pulses and delicate surges of expression. Everything entwines like root and flower, and the humble hero is water. We are heading towards a vibrational breakthrough on this planet, which involves sensuous, aware, body intelligence, and everything is jamming!
---
20 March          19:00 – 21:00    ticket  £12 purchase tickets
Waterscapes Jazz Concert        
Chris Lee piano, Joe Pettitt bass, Rod Youngs drums, Jenny Howe vocals
World premiere of piano-led jazz trio, partly inspired by artworks of the festival, and water-related songs
---
21 March           10:30 – 17:30    admission   £40 purchase tickets
New Science of Water for Life Conference
This conference brings you right up-to-date with the amazing recent findings on water that demand a new cell biology and medicine. Hear it straight from the top water scientists and leaders in complementary medicine
Schedule
Coffee
10:30-10:55
Peter Saunders
10:55-11:00
Welcome and Introduction from Chair
Gerald Pollack
11:00-11:45
Interfacial Water the Fourth State of Matter
Martin Chaplin
11:45-12:15
What water is really like
Djuro Koruga
12:15-12:45
Molecular structure of water based on e
Lunch Break
12:45-14:15
Emilio Del Giudice
14:15-14:45
Quantum Coherent Water & Life
Mae-Wan Ho
14:45-15:15
Living H2O, the Rainbow Within
Peter Fisher
15:15-15-45
How Water Heals
Tea Break
15:45-16:00
Elmar Fuchs
16:00-16:30
Understanding the Floating Water Bridge
Tim Crowe
16:30-17:00
Electrolyzed Reduced Water: Clinical Experience in Pet Animals
General Discussion
17:00-17:30
---
21 March 18:30 – 20:30   ticket   £12 purchase tickets
Water Music Unlimited Concert
By Earth Music Unlimited Trio: Edward Cowie piano, Stephen Preston Baroque flute, Mifune Tsuji violin
Three classically trained musicians with a single purpose: that music and the forces of nature coalesce and blend. All are deeply concerned with a quest to find new musical forms and new forms of acoustic self-expression. A recital of mainly improvised music in which the trio will intercommunicate to translate their experiences of water in several states:
Cloudscapes
Snow
Falls and Pools (linked with Cowie's O Brook paintings)
Reflections
Wave Forms
Cowie will also be premiering two new studies for solo piano from his cycle, The Waters of Life.
The musicians will also talk about their perceptions of water and sound, sharing their imaginations and how a contemplation of water can enhance and transform their playing and their musical ideas.
---
22 March          10:30 – 17:30    registration   £40 purchase tickets
World Water Day Conference
This conference considers the new science and art of water in the global social context and how we can prevent a water crisis
Schedule
Coffee
10:30-10:55
Peter Saunders
10:55-11:00
Eric Landen and Stevo Hausheer
11:00-11:45
Resonances: The Spirit of Water, a dedication to World Water Day
Chee Yoke Ling
11:45-12:15
Water is a Human Right
Dinabandhu Karmaker
12:15-12:45
Water is Life
Lunch Break
12:45-14:15
Joe Cummins
14:15-14:45
Toxic Cocktail & How to Unmix it
Shui-Yin Lo
14:45-15:15
Stable Water Clusters & Health
Jim Oschman
15:15-15-45
Water & Energy Medicine
Tea Break
15:45-16:00
Mae-Wan Ho
16:00-16:30
Science & Art of Water
Adrian Ho
16:30-17:00
Learning to Flow
Eva Sirinathsinghji
17:00-17:30
GM Crops a Recipe for Disaster
---
22 March 19:00 – 21:00   ticket   £12 purchase tickets
You are Water, I am Water Jazz Concert
Lotte Anker, saxophones; Mark Sanders drums/percussion
World premiere. You are water, I am water is a structure improvisation that explores different states of water and how those states translates into sound, energy and cyclic forms. The title (part quote from Yoko Ono) also refers to the more subtle and intuitive communication between human beings and the unity of human beings and nature.
---
23 March           14:00 – 16:00   ticket   £12 purchase tickets
Water Carnival Workshop
Science & Art of Engaging Nature's Quantum Jazz
Julian Haffegee with introduction by Mae-Wan Ho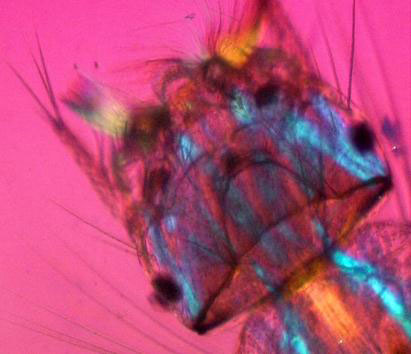 Nature is replete with rhythms, activity, and music. But most lab techniques are either too destructive or restrictive to enable organisms to tell the scientists what they are really like. A non-destructive microscopic technique (discovered in Mae-Wan Ho's laboratory) enables us to see living organisms in rainbow colours, and teaches us the most important lesson about living organisation.
The late Tom Lawrence, prize-winning composer and sound recordist behind many award-winning films, TV series and documentaries, lowered a hydrophone in Pollardstown Fen, revealing to the world the fascinating symphonies taking place under water.
As a musician as well as scientist, I have already composed music inspired by the live images, which have been released in a series of Quantum Jazz DVDs (available from ISIS website). Tom Lawrence's tracks have encouraged me to go one step further, to mix my music to the natural symphonies and marry that to the images of live organisms. See Water Carnival, again available on the ISIS website, with a short preview on youtube, here.
This workshop is particularly suitable for school children; participants will get the opportunity to see live organisms under the polarizing microscope.
---
Map, Hotels and Restaurant Guide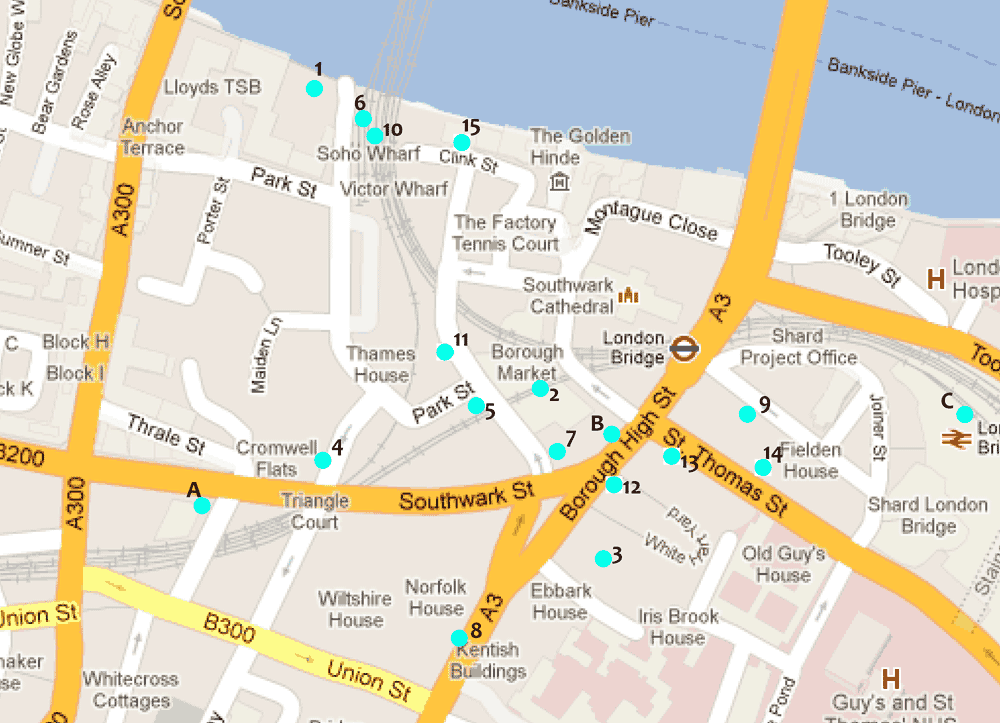 Important Landmarks
A Menier Chocolate Factory and Gallery (the venue: there is also a restaurant on the premises)
B Most convenient exit from Underground (follow sign to "Borough High Street, West side")
C London Bridge Railway Station
Restaurants
There are lots of restaurants within easy walking distance and at varying prices. The best places to look are Borough Market and Borough High Street. Like most eating places in central London, these can get crowded at 1pm. We've tried almost all of these and they were fine.There are also many stalls in Borough Market that sell takeaway food. Just a bit further up the river (i.e. to your left on the map) are the Globe Theatre and the Tate Modern Gallery, both of which also have places to eat.

1 Anchor Bankside (an old pub, food not too expensive)
2 Cafe Brood (paella &c, not expensive)
3 The George (the last galleried pub in London – you get to it from Borough High Street)
4 Just Mango Tree (Indian)
5 The Market Porter (pub with restaurant upstairs)
6 Nandos (speciality is peri-peri chicken; a well run chain and good value)
7 Tapas Brindisa (tends to be crowded at 1pm)
8 Tas (Turkish chain; good value)
9 Tito's (Peruvian)
10 Wagamama (Japanese; ramen house chain)
11 Brew Wharf (pub that brews its own beer; not too expensive)
12 Luncheonette (takeaway only but cheap)
13 Bunch of Grapes (pub with food)
14 Spiazzo (cafe)
15 Fretelli (cafe)
Hotel Guide
For participants coming from abroad or outside London, we suggest the following hotels. The first two are within walking distance of the venue and the third a short underground ride away. Rates vary from ~ £75 to £120 per night, which are very reasonable for London. Those who do not mind paying more will find many more choices either close to the venue or in other parts of London.
1 Ibis Styles Southwark Rose, London Bridge, Southwark, SE1 9HH, (across the Road from Menier Gallery): http://www.booking.com/hotel/gb/southwarkrose.en.html
2 Ibis London Blackfriar, 49 Blackfriars Road SE1 8NZ (walking distance from Menier Gallery): http://www.travelrepublic.co.uk/hotels/united-kingdom/london/waterloo/ibis-london-blackfriars.html?mkid=224588204&aid=1&gclid=CKukwoqogbUCFWbKtAodelEAnA
3 Tune Hotel King's Cross, 324 Gray's Inn Road, London WC1X 8BU (near King's Cross station, a short underground ride away from London Bridge on Northern Line southbound): http://www.tunehotels.com/our-hotels/kings-cross-london?s_kwcid=TC|1028440|hotel
Article first published
---
Got something to say about this page? Comment